Courage Institute – Hands-on Action Learning for high-potential Innovation Leaders – Lead from the Middle – Build Level 5 Inventive Thinking for Value-Creation
• Prepare
 high-potential leaders for
broader larger enterprise leadership roles – as innovation leaders


•
Build Courage to
Thrive Invent Expand Profit 
in VUCA
(Volatile Uncertain Complex Adverse) conditions
•
Lift diverse partners out of risk-averse traps with Level 5 inventive thinking

•

Lead from the middle

with uplifting ennobling influence, presence and appreciative accountability

•
Make it fun – inspiring – vivid – sticky
to sharpen Courage-building leadership instincts with gameification – simulations – cases – live practice -application
Energize and equip high-potentials and enterprise-transforming leaders -> so they come together to achieve IDPs – strengthen the innovation culture from the middle-out, top-down and bottom-up – find the best solutions – accelerate value-creation
Boost inventive thinking -> for "take-charge, make-things-happen, create-your-own-luck" initiative, solutions and market traction -> with dashboards – metrics – benchmarks – collaboration and orchestration in enterprise alliances and matrix structures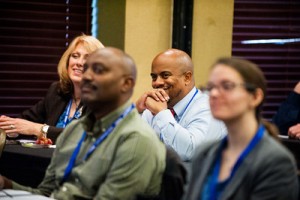 Who has profited?
High-potential talent ready for bigger broader enterprise roles

Enterprise transformation or post-M&A steering teams

Discipline game-changers (e.g, marketing, supply chain, 

safety, HR, PM, finance, quality, ClinOps, 

health economics, regulatory, IT) -> upgrade from cost-centre to value-driver

Key account/enterprise sales teams -> margin/value enhancement

Innovation launch or X-functional project teams

Top executive teams -> mobilize for exponential scale-up or pivot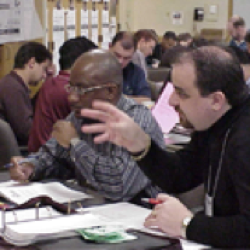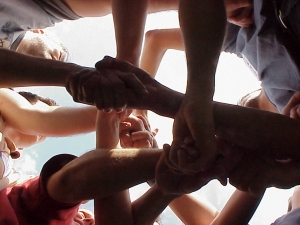 What can you achieve?
Orchestrate matrix interdependencies and hand-offs

-> See beyond your silo in the value-creation chain. Lead from the middle up and down your enterprise hierarchy, across disciplines, with customers and value-creation partners -> Get funded, get support, get traction to accelerate value-creation.
PowerUP innovation and transformation

-> make better decisions – find robust end-to-end solutions – pull bizdev and strategic sales through the funnel – boost margins with value-creation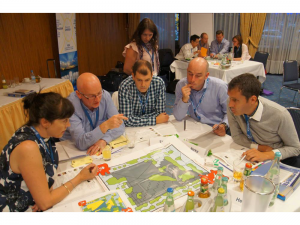 Turn unmet needs into opportunity.

Look beyond today's enterprise realities and downward pricing pressures -> see the future you can create – to make a difference and create wealth.
Overcome risk-averse traps. Look beyond fear,

politics, peer pressure and other adversities – with Courage and mindfulness to wrestle down key issues, find win/win/win optimal solutions and sharpen creative ideas
Get ahead. Achieve your career objectives.

Find the opportunities to make a difference in a way that brings you joy and fulfillment and optimizes your own wealth-creation.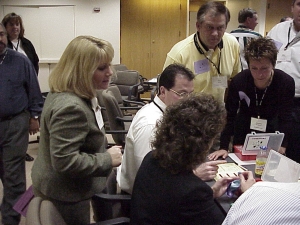 Engage diverse perspectives -> so diverse cultures – age groups – professions – life-styles – personalities -conflicting interests come together -> challenge each other with creative abrasion -> create better – faster – leaner – fit-for-purpose solutions.
Self-awareness, poise, presence, impact

-> Use assessments and 360-feedback -> With follow-on coaching, strengthen EQ to inspire – energize – accelerate – sharpen -> Own your strengths and address your blind spots to PowerUP your teams' Courage, not just your personal Courage.
What past participants say
They make us blush with accolades like,

"The inflection point that boosted my career"

and "the best-ever leadership workshop" with

"the exact right balance

between fun gameification and practical action planning."
Years later, they still talk about vivid insights from simulations (like expeditions for riches in the Haida Gwaii Islands of British Columbia) – and how they use those insights to spot risk-averse traps and lift teams to inventive thinking for better faster + stickier decisions.
Upbeat – fun – active – interactive – learn from hands-on practice – 360-feedback – enterprise application – starting with vivid games and practice, then using the "What – So what – In what – Now what" formula for reduction-to-practice with step-by-step application templates.
Blended action learning

– self-assessment and 360-feedback – hands-on simulations – deep dialogues – e-learning – with application to lock in new insights – skills – with a fast >300% ROI
PowerUP innovation leadership