JumpStart Your Team's Bold Success with SERIOUS FUN >
Lift Your Team's EnQ + PowerUP Inventive Teamwork + Entrepreneurial Spirit …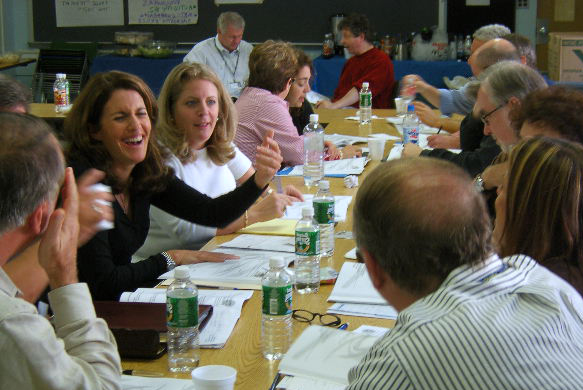 How do you teach inventive teamwork, strategic thinking, creative problem-solving and appreciation for diverse perspectives?
Experience. Fun. Feedback. Hands-on practice. Success. And success again, until a high EnQ gets encoded in reflexes – anytime there are VUCA pressures and risk-averse traps to neutralize. That's what your team can get from your Courage Bootcamp – and apply back at work.
The experience of a lifetime for enterprise-critical teams to:
• Renew energy + resilience to thrive in VUCA conditions
• Build trust to replace silos with win/win/win solutions
• Welcome diverse perspectives to get the best ideas heard + used
• Improve co-ordination so hand-offs ensure execution by design
• Invent solutions to overcome vexing scientific or business hurdles
• Optimize profits with broad deep business impact awareness
• Deliver 20X more cross-line-of-business sales, 30X fewer adverse events + quality exceptions, 10X better engagement, retention + career advancement – or other enterprise-critical results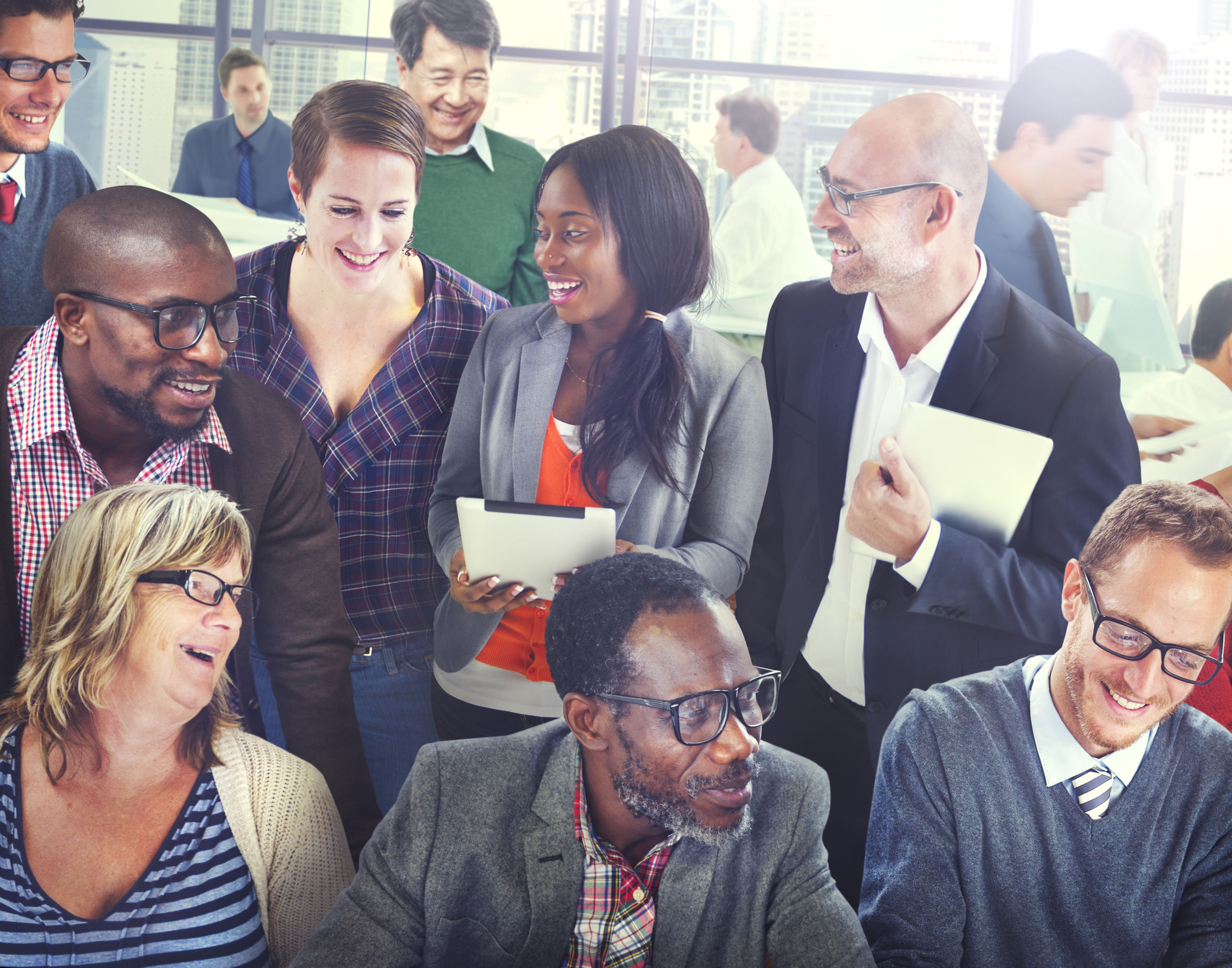 What your Courage Team Workshop includes:
Step 1. Get ready. What do executive sponsors want to JumpStart?
Step 2. Get set. Prework so your team makes the most of the workshop
Step 3. GO! Two 1/2-day workshop sessions – fun hands-on practice
Step 4. Pull-through. Apply lessons, tools, development plans, next steps
Step 5. Measure results on financial + pre-financial success metrics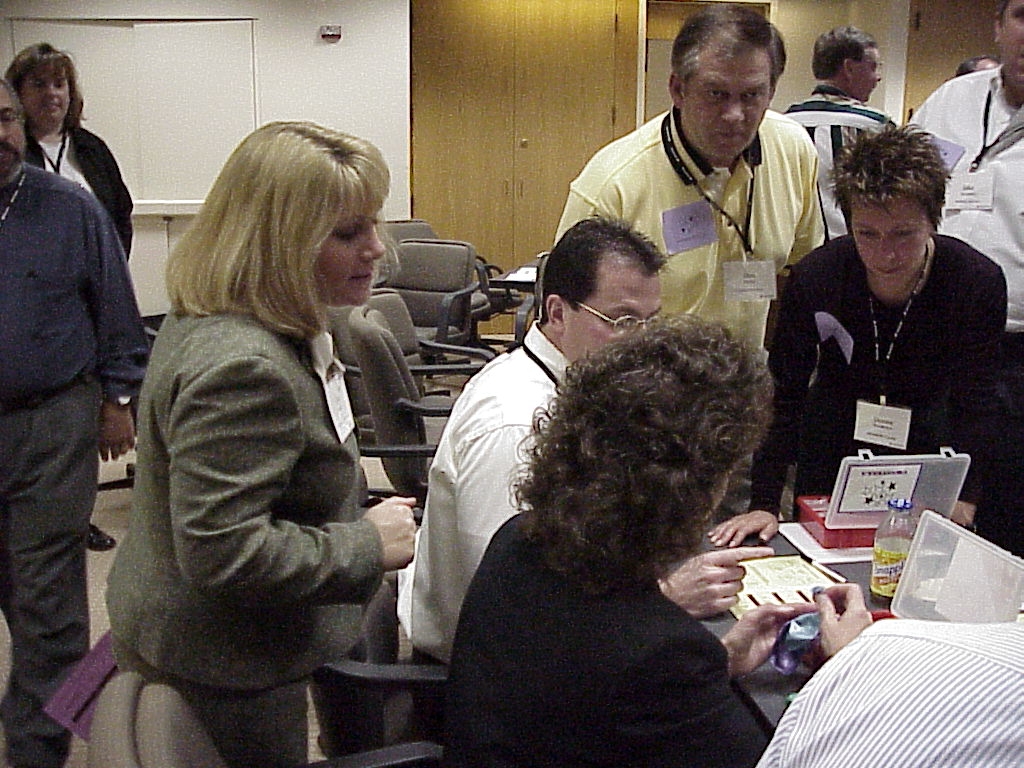 A proven learning methodology for Inventive Teamwork – with the flexibility to adapt and customize the agenda, so it takes your teams where they need to go. Program elements could include…
Our Haida Gwaii Hunt treasure-hunt simulation – to show team members how to step up, lead from the middle, turn energy into forward momentum and sharpen strategic thinking

Sharpen your diagnosis of team dynamics – to spot risk-averse traps in the moment and build the Courage that your team needs to replace risk-averse victim thinking with inventive Level 5 teamwork

Lead from the middle mobilization map – to own your pivotal role as an orchestrator of Inventive Teamwork to get traction on value-creation – and support to mobilize from Sponsors, Advisors, Connectors, User-Advocates and Executors in your matrix

A vivid case study like King Sejong's/Queen Soheon's launch of the Hangul alphabet or the US Challenger space shuttle disaster – to show team members how to win support when you challenge old assumptions and entitlements

Diversity Dialogues™ – how to bridge personality differences, cultural differences, cross-functional or professional perspectives, post-M&A legacy company cultures, generational, gender or other sensitivities so abrasion sharpens thinking, reduces blind spots and lifts creativity

Take-charge mind flips – how to approach setbacks, political sensitivities and moral dilemmas with a take-charge ennobling Level 5 mindset rather than a victimized Level 2 deer-in-headlights mindset

SCAMPER Inventive Thinking scenario-building, brainstorming and idea-selection and product/market fit refinement – to accelerate R&D, product launch, quality, change management and technology transformation success

Solution Search scrums – to find breakthrough solutions to vexing scientific, technical, supply chain, quality or business development hurdles

Lead-from-the-middle orchestration, SMART goal-setting and accountability tools – to hold diverse dispersed team members on belay, get traction and get support on an accelerated timeline and resource-constrained action plan

Our Value-Add simulation – to show team members how to take initiative, manage up and create a healthy inventive teamwork culture in your sphere of influence – rather than waiting for orders and decisions to trickle down, and how to get funded and get support when you need high-level sponsors to champion your efforts

Add-ons like 360-feedback, Individual Development Plans, Action Learning and Peer Coaching round-tables – that equip team leaders to take insights from the workshop and see how they, personally, can apply those insights to get traction on the business initiatives that they personally need to accelerate
.